Oman Insurance wins Public Trust Award 2021 by Chartered Insurance Institute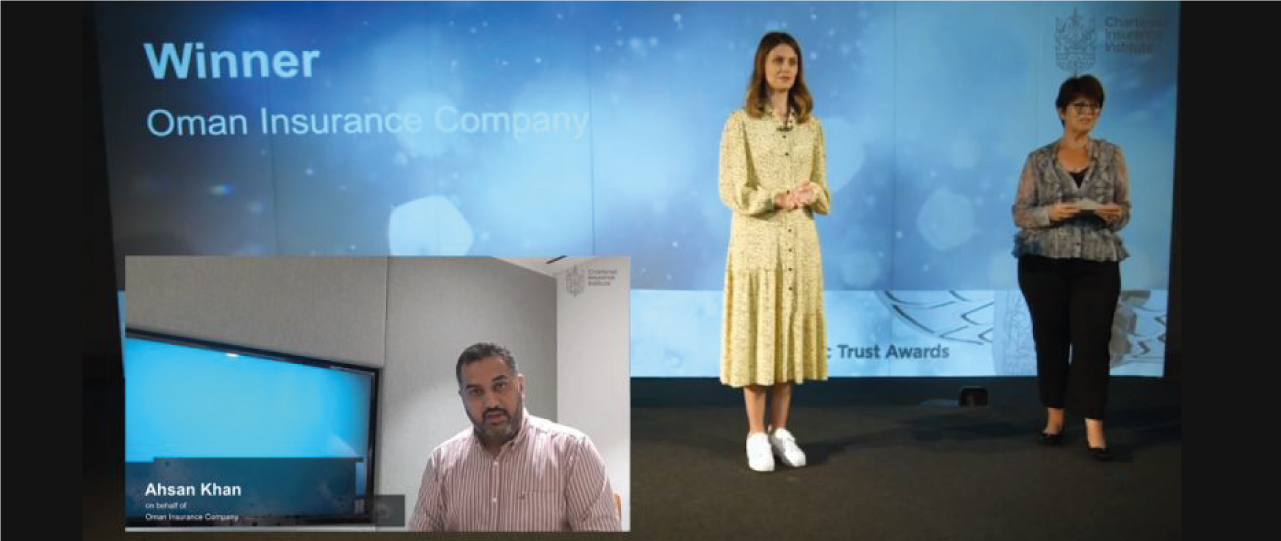 Oman Insurance has won the 'Building Public Trust - Consumer Marketing and Awareness 2021 Award' by the coveted Chartered Insurance Institute (CII). Public Trust Awards reflect CII's purpose to recognise work in the public arena by key individuals and companies going that extra mile to promote professionalism and drive forward the public trust agenda.

Oman Insurance was lauded for its role in educating and encouraging customers to take action and improve their financial resilience through effective Marketing and PR activities. The award reaffirms the company's position as an insurer of choice, trusted not just by its growing customer base but also the community in general.