Yet another win for Oman Insurance at Golden Shield Excellence Awards 2021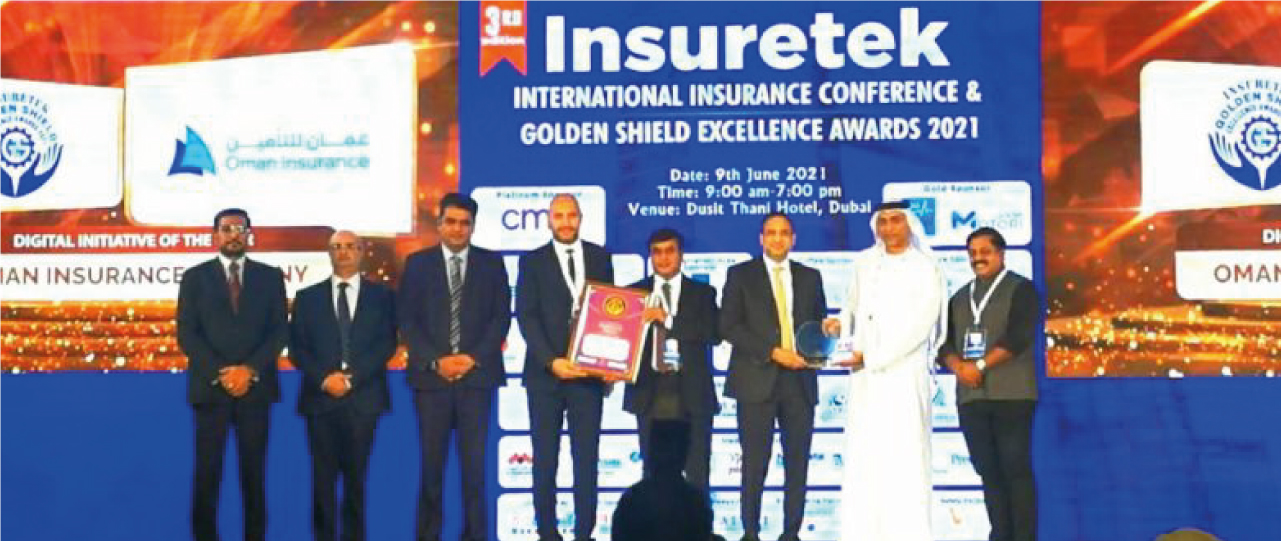 Oman Insurance won the 'Digital Initiative of the Year' award at the InsureTek Golden Shield Excellence Awards 2021 event organised by Biz Events Management. The third recognition this year for its digital initiatives highlighted Oman Insurance's exemplary digital strategy and customer-centric services that have helped the company maintain its position as the leading insurer in the region. Sreedhar Suragouni accepted the award on behalf of Oman Insurance at the awards ceremony held last week.
Oman Insurance has delivered multiple success stories in the last few years by aligning to its digital vision. The company's Customer-First strategy has reinforced its position as the reference in this region for customer excellence.