Oman Insurance launches state-of-the-art website with enhanced User Experience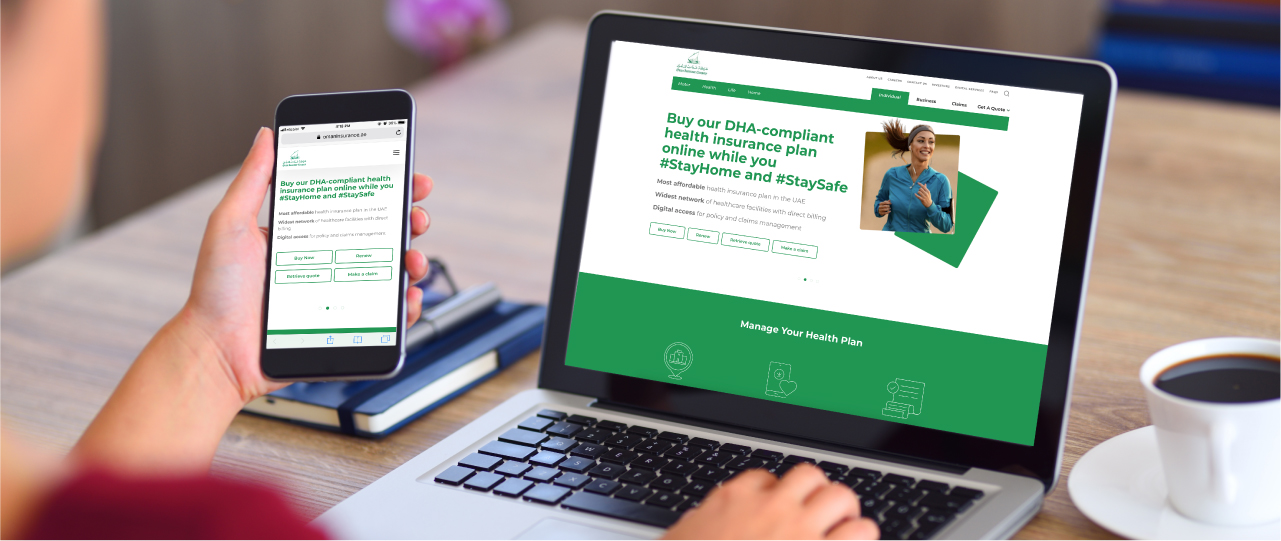 Delivering on its "Customer First" strategy, Oman Insurance Company has launched the new cloud-hosted website www.omaninsurance.ae on market leading Sitecore Digital Experience Platform with a fresh interface, enhanced e-commerce features and a host of digital services.

As organizations within the UAE and across the world face the new reality of remote operations, virtual access to systems and working-from-home, it is more important than ever for insurers to embrace and leverage the power of digital to serve their customers better.
Users will experience a simplified, intuitive interface when they access product information, e-commerce and servicing portals to buy, renew and manage their policies online – without the need to ever leave the comfort of their homes. A dedicated Claims section has been added for quick reference to the claims process, required documents and next steps. Documents and FAQs have been centralized with product pages for on-the-spot access.
Oman Insurance is one of the region's first to deliver the revamped website in four months, leveraging Distributed Agile and Continuous Integration / Continuous Deployment framework. More importantly, during the last 6 weeks, the firm leveraged its successful implementation of Business Continuity Plan to mitigate COVID-19 restrictions and enabled all the teams (IT, Business Operations and Marketing) to work 100% remotely and completed this strategic programme on time.
CEO of Oman Insurance Company, Jean-Louis Laurent Josi commented on this occasion, "In this day and age, our customers demand 24/7, unimpeded access to our sales and servicing systems, and we have truly delivered despite the challenges posed by COVID-19. This, however, is just the first step. We are aiming for even higher customer experience with future digital enhancements aligning to our goal of "Customer First". It is a vital component of our strategy to becoming a reference in the region for customer excellence."
The new website has been entirely re-imagined from the end user's perspective, at the heart of which is an entirely redrawn customer experience. Content has been simplified across all areas and kept concise for better understanding, engagement and action orientation. The website is also fully device responsive on a range of mobile, tablet and desktop devices.
Existing domain www.tameen.ae is still operational and will redirect users to the new website.