Oman Insurance Company encourages people to live fit through 2019 Desert Warrior Challenge
Posted on February 24, 2019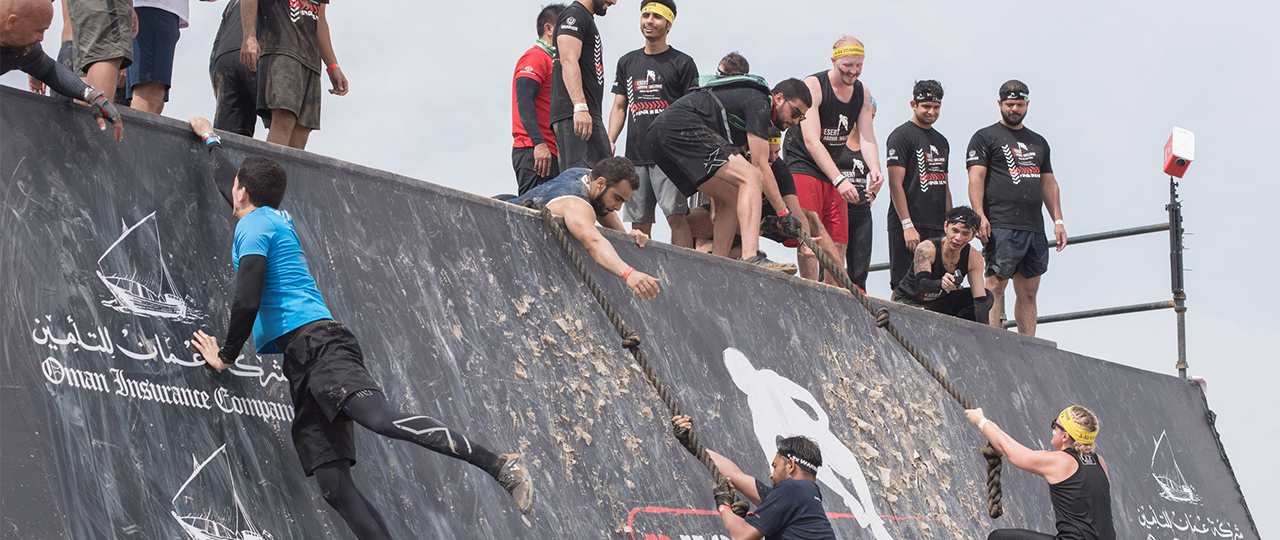 This weekend brought together thousands of enthusiasts taking charge of their wellness in Dubai's one and only indigenous obstacle course run at Al Marmoom (Al Quadra Lake). Desert Warrior Challenge, sponsored by LivFit - Oman Insurance Company, was meticulously planned to provide a mix of physical endurance, mental challenges, team work and lots of fun.

Julien Audrerie, Head of Marketing at Oman Insurance Company said, "LivFit is a corporate wellness program our members get for free with our healthcare insurance. It empowers individuals to take charge of their physical and mental wellbeing. We were very happy to be a part of the event as it reflects the true spirit of our program - inspiring people to stay healthy and fit."

Established obstacles like the Beast, a monstrous slide that has a hidden beauty and the tricky 1/4 Pipe, were among the obstacles that were part of the course. Based on the fitness levels, the participants were able to complete Ultimate Warriors with 20+ obstacles over 10km and Fearless Warriors with 12+ obstacles over 5km. To encourage healthy habits at early age, a 1-2km Junior Warrior course, with 8 obstacles were part of the event as well.

In the build up to the event, a free training was organized every Friday starting January 11th, for participants to help them get ready for the event. LivFit coach Shanmuganathan Murugan who motivates members to make lasting lifestyle changes by creating personalized action plan, was part of the trainers group as well. Commenting on the sessions, he said, "It was great to see the excitement of people for the event. While some of them came for the sessions for hard core training, for some it was a way to spend time with their families in a healthy way. Either way, we enjoyed helping them meet their fitness objectives."

Apart from the obstacle course, the event had a dedicated village area with some fun and exciting activities from various sponsors, food and beverage trucks and great music. A lot of people were spotted doing the LivFit Bike n' Blend Challenge, a unique activity where people had to blend their own healthy smoothie with a bike.

The participants rejoiced as they completed the obstacle challenges reflecting the sense of fulfillment and the joy of taking another step towards living fit.