Oman Insurance and Mashreq Bank partner together to offer unique Term Life insurance plan
Posted on February 17, 2019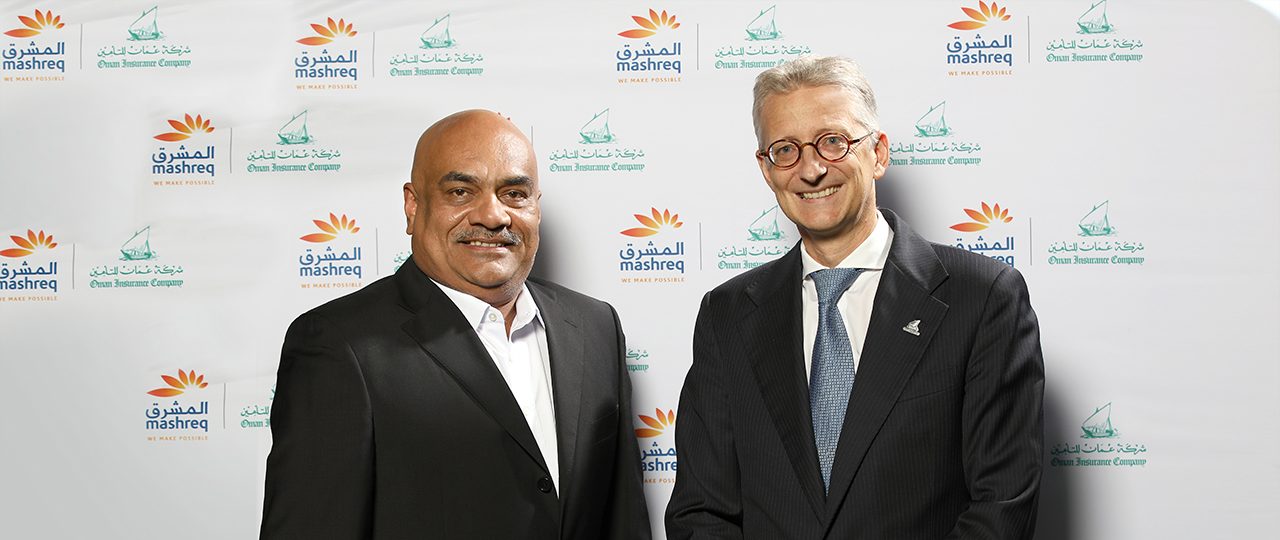 Oman Insurance Company and Mashreq Bank have joined hands to develop and offer a tailored Term Life insurance plan to the bank's customers. The one of its kind product, Term Protect, has unique benefits and will extensively protect customers while giving them flexible ways to cover their needs.

The worldwide plan allows customers to pay premium over a short period of 3, 5 or 10 years and be covered until the attained age of 80 years. Additionally, a complimentary accelerated Critical Illness cover allows clients to use 15% of the sum assured for treatment of a critical illness like Cancer, Heart Attack or Stroke.

Commenting on the occasion, Jean-Louis Laurent Josi, CEO of Oman Insurance said, "We have worked very closely with the Mashreq teams in order to develop not only an innovative product but also a product that is very much aligned with Mashreq's customer needs. As one of the largest insurers in the region, it is a real privilege for us to partner with one of UAE's leading financial institutions."

Term Protect also offers various riders like Permanent and Total Disability or Hospital Indemnity to enhance the living protection benefit. Apart from term insurance plans, Mashreq Bank also offers saving and investment, motor and other non-life insurance products from Oman Insurance to their customers.

Subroto Som, EVP and Head of Retail Banking at Mashreq said, "We are pleased to announce our partnership with Oman Insurance, an institution that shares our values of empowering everyday lives through innovation. Through this collaboration, we combine the expertise of one of the region's leading insurance firms with our extensive network in the UAE, and leverage our superior digital banking platform to offer our clients easy access to quality solutions for their protection needs. In 2019, we aim to create more synergies with Oman Insurance by rolling out niche products, and introducing tailor made digital campaigns that will make our customers' lives simpler and more secure."