Oman Insurance launches state-of-the-art mobile app with enhanced user experience and features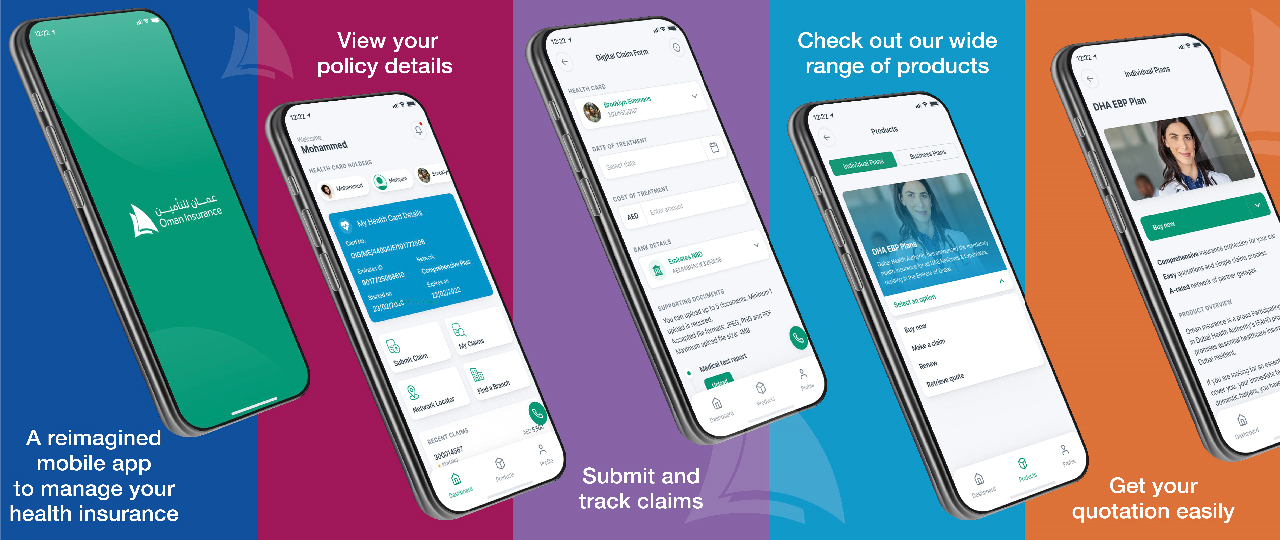 Continuing our award winning "Customer First" digital strategy, we have achieved one more milestone by launching the new myOIC mobile app on the cloud, that significantly enhances the user experience of our healthcare customers.
The mobile app has been reimagined and redesigned using state-of-the-art hybrid technology framework that provides a unified experience across devices. Through the app's Progressive Web Technology, our customers will be able to use all the features of this app within their smartphone browsers without the need to even download the app.
Our CEO, Jean-Louis Laurent Josi commented on this occasion, "In line with our strategy to becoming a reference in the region for customer excellence, over the last two years we have delivered multiple award-winning industry first digital solutions to enhance the customer experience. Today, mobile phone has become an integral part of our day-to-day life and am pleased to announce the launch of our new mobile app improving the experience to our health customers. This, however, is just the first step - app will be enhanced in the coming months to include our various product lines and will eventually serve as a one-stop-shop featuring a single customer view with a single sign on. We will continue to invest in enhancing the digital experience and providing best-in-class customer satisfaction to our existing and future customers".