Is your car ready to impress your Valentine?
Posted on February 09, 2022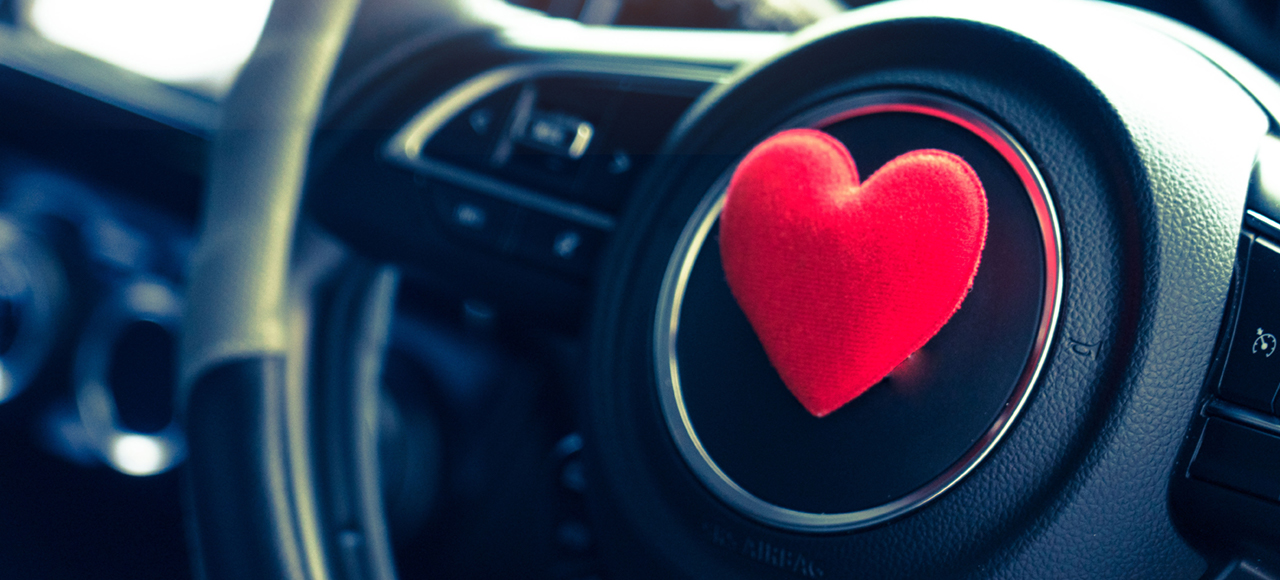 Did you know that, the average consumer in the UAE spends Dh1,000-15,000 just to buy bouquets, sweets and gifts, on February 14th to please their better half?

Even when love is in the air, some of us might forget to plan a day for that special someone in our lives. Whether you are cruising along the Jumeirah Beach Road or driving to a restaurant, your car better impress your date in the passenger seat. It could seem trivial but taking steps to get your car ready for the occasion can go a long way!

Whatever your situation, we've got you covered with the tips on showing your car some love and prepping it for date night.

1. You can't go wrong with a good ol' scrubbing

When it comes to enjoying a romantic night out in town with your special someone, you'll make sure to look extra nice to leave your mark. Make sure your car makes a stunning statement too.

Start with the exterior and work your way in. For all you parents, look for those breadcrumbs artistically tucked away between your seats and give the car a vacuum. Too much work? Just take it down to your nearest car wash.

A car that smells fresh and looks clean will add to the charm of the night.

2. Check up on maintenance

Now that you've freshened up the exterior and interior of your vehicle, it's time to look under the bonnet. Remember, looks aren't everything, it's what's on the inside that counts.

Julien Audrerie, Head of Consumer Lines and Marketing at Oman Insurance, shares his two cents on this, "Having your own car in the UAE is a blessing in more ways than one, but often people tend to avoid regular maintenance of their cars and I am not just talking about the engine. Hundreds of accidents happen every year because people do not attend to wear and tear on their tires, keep proper tire pressure, regularly change engine oil, check the coolant levels and battery life etc. While we provide 24x7 roadside assistance for exactly those issues, the last thing you want is for your car to go caput on date night. Ouch!"

3. Don't forget the tank

While you're checking up on that maintenance, make sure that your car's fuel gauge is in the right place. To avoid any inconvenience, fill up your tank in advance. The fuel station probably isn't the romantic detour your partner had in mind, unless you are planning to take her to the burger joint tucked in the corner.

4. Grab the right scent for the occasion

It's that time to spruce up your ride. Why not try something to freshen up your car by using a fragrant air freshener? Just in time for the upcoming spring! A quick internet search throws up a whole host of options when it comes to selecting an air freshener. Psst… buy the one that has the shape of a heart and thank us later.

5. Cue the music!

Sure, turning on the music aboard your car is the age-old tactic when the conversation goes awkward or when it's awkwardly quiet.

But you know what's more awkward is turning on the music and what comes blaring out is just plain old radio and static. We suggest some ambient music to set the mood for a joyful evening. Better yet, prepare a unique playlist. Your date will love the attention.

6. Easy on the accelerator

As fun as it may sound, speeding unnecessarily is never a good idea. Make sure you observe all the traffic rules and drive at a sane pace. Let love transcend road rage. The last thing you want is getting flashed for speeding or worst, getting pulled over for reckless driving.

7. Be a gentleman!

Even if you've been married for 15 years and are a fervent supporter of equal rights for men and women, please remember to open the door for your date when you arrive at your destination. Chivalry never goes out of fashion. Leave a generous tip for the guy at the valet, and now you have the perfect build-up towards a night that gets younger by the minute.

We figure this as the apt moment to mention that if you follow this care guide for your dream ride, we can guarantee you an unforgettable evening.

Here's wishing you a night full of pleasant memories!