6 travel tips from Oman Insurance to keep in mind for Eid holidays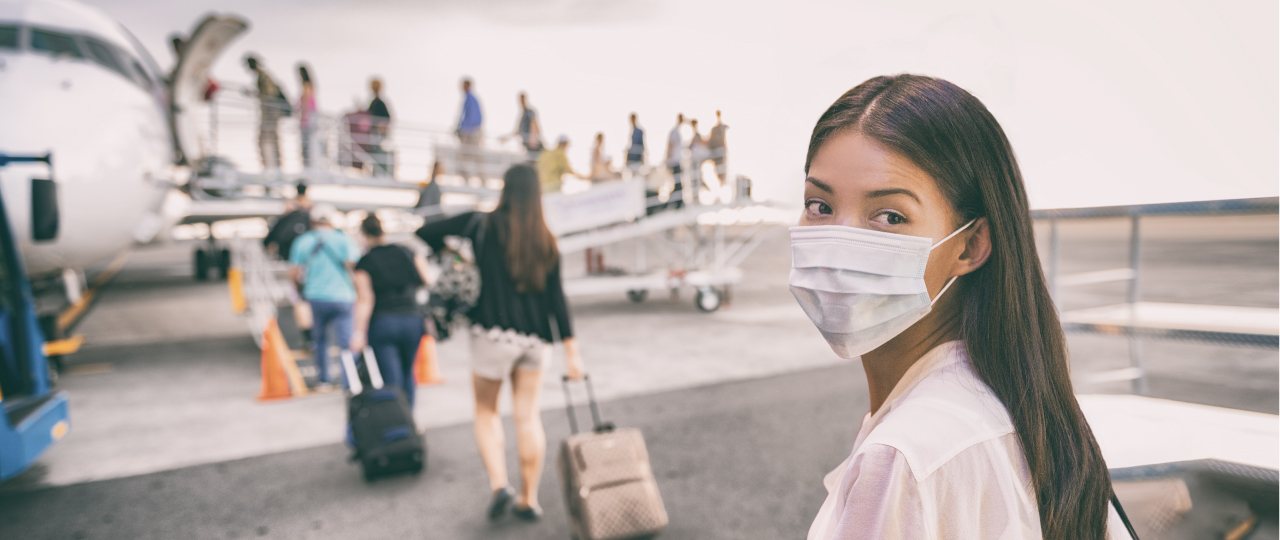 Eid holidays have arrived, and the much-awaited break is already witnessing people's excitement. Several hotels in Dubai have reached nearly full occupancy in the days leading up to the holidays. The UAE has also recorded a strong influx of tourists from other countries, thanks in part to the nation's arduous vaccination drive and strict adherence to social distancing norms.

It is not uncommon to be bitten by travel bugs during this time of the year. The excitement around reuniting with friends and family has had a lot of us packing our bags even before the holidays arrived. However, travelling this year requires some extra planning and preparation, especially since the world is still grappling with the pandemic.

So, if you happen to be travelling any time soon, here are a few tips that can help make your trip stress-free:

1. Check with your employer about your travel guidelines
Companies may have provided temporary travel guidelines for their employees covering all rules regarding their annual leave, COVID-19 testing and quarantine measures. These guidelines can differ from company to company. They also vary depending on your destination and vaccination status. Several organisations have been flexible with their leave programmes to support their employees during these tough times. Make sure that you speak with your HR department and understand your company's travel guidelines thoroughly. This can help you plan better and make the most out of your holidays.

2. Explore a local destination
Remember, the pandemic is still around. So, if a staycation is what your heart is craving, try exploring a lesser-known part closer to your city. This is especially pertinent if your health insurance does not include worldwide coverage. In the unfortunate event where something goes wrong during your journey, you may need to reach out to
the nearest healthcare facility, and this may be a very costly affair if you are abroad.

3. Check in online
If you are planning to travel by air, make sure that you check-in online, if that facility is provided by your airline. You can not only save valuable time by avoiding long queues at the immigration, but also minimise human interaction. Arrive at the airport three hours before departure to ensure a smooth travel experience and to give yourself a buffer in light of unforeseen circumstances. Please check with your airline well in advance of your required reporting time.

4. Choose your hotel carefully
Most hotels may promise a stay that strictly adheres to all COVID-19 protocols, but that may not always be the case. Search for your hotel online and see what previous visitors have to say about their experience. This will help you avoid unfortunate experiences during your stay. Practice social distancing and always keep a sanitiser handy when staying at places frequented by people.

5. Download mobile apps to assist you
Your smartphone is your best ally when you are travelling to another country or an unfamiliar place. There are several all-in-one apps now available to help you find nearby places of interest, recommend things to do, assist with a local language, deliver food and keep track of time. Make sure that you carry a portable charger with you while you are travelling. Getting stuck in an unfamiliar place with a dead phone can be worrying and a portable charger can help you avoid that situation.

6. Get insured
Meticulous planning can help you manage nearly all aspects of your next getaway. But how about instances beyond your control or prediction? Are you in control of everything that could go wrong while you are away? Probably not.

Travel insurance is your best bet against such unpredictable events. Choose your insurer wisely so that you can enjoy your trip with peace of mind.

It is important to be aware of the rules and regulations of your destination beforehand. Although eased, travel restrictions are still relevant in several places. For instance, there are countries that only accept travelers who have taken both shots of the COVID-19 vaccine. So, contact your guide or acquaintance residing in the location or the local embassy/consulate for all information regarding the country specific requirements.

Enjoy a safe and sound Eid holiday with your loved ones.