Life at Sukoon
At Sukoon we have a dynamic, diverse, and exciting work culture that advocates empowerment, communication, transparency and accentuates employee engagement.
Our purpose has always been about enabling people and organisations through our services. And we come into work every single day to achieve this goal, together as one people. Each day comes with its own set of challenges, and we take them on with gusto and collaboration.
We believe that we are never perfect and that we are continuously learning. Which is why we are very proud of being a learning organisation. It defines our daily operations and overall growth. The Sukoon Academy is a testament to this mindset.
So, come on over. We offer you inclusivity, incredible prospects, some real fun colleagues, and a ton of challenges.
Women Empowerment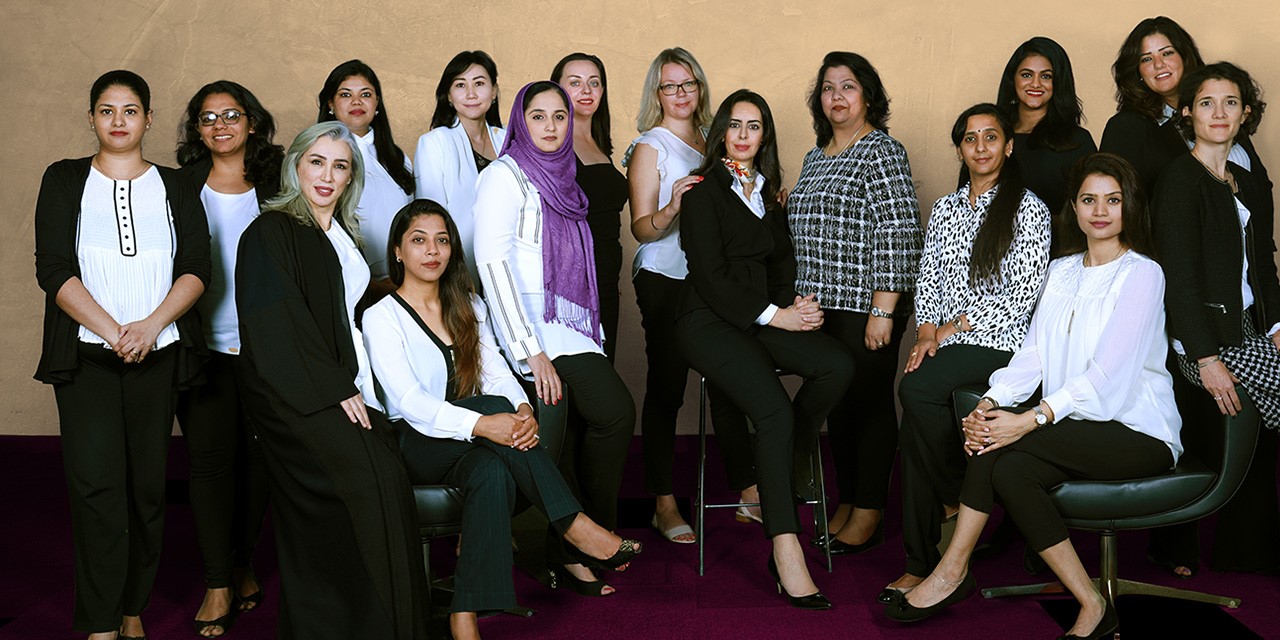 Gender equality, women empowerment and balance for better are some of the key topics being discussed and addressed globally. Today we see women in various leading roles in all sectors, forming a great percentage of the corporate workforce. In line with the global trend, women in the UAE are also encouraged to work, lead and grow. Undoubtedly, women need to play multiple roles in their daily lives, and hence it is important to empower them to achieve their professional dreams along with maintaining a good work-life balance.
As one of the leading insurers in the region, we believe in the power of women and appreciate the contribution of every woman colleague in Sukoon. Their skills, dedication and vision have been vital to the company's overall growth. One of our key initiatives to drive empowerment is Women's Network - an initiative which brings forward gender balance at work and focuses on empowering women to become decision makers – confidently and enthusiastically backed by our peers.
We truly appreciate the incredible diversity, experience and voice women bring to our organisation.
Sukoon Academy
This is one of our proudest achievements.

The state-of-the-art Sukoon Academy offers diverse learning opportunities through knowledge-sharing platforms, insurance-based certifications, and training across functional activities. There are specialised learning interventions that empower employees to reach their full potential.

The academy is the first of its kind in this region and is packed with state-of-the-art technology that's designed to facilitate learning and development based on Sukoon's integrated products and services, total quality management and customer-centricity.

The Academy is equipped to provide training across diversified functional activities, including soft skills and insurance-based trainings, that include, but are not limited to the development of standard presentations, video development, eLearning content and enhancing the existing presentations and approaches to continuous learnings.
Based on Past Experience

Participants in our programs can use their past experience (and mistakes) to enhance the learning atmosphere. The Sukoon Academy is supported by a qualified panel of Subject Matter Experts and trainers with knowledge, experience, practical market exposure, and valuable insights.

Incredible Impact

The Academy trained and supported in the certification of 100+ individuals from CII (UK). A feat that few can match in this competitive insurance market.

Problem-Centred Approach

The Academy supports running test and assessment centres for the use of recruitment, promotion and career progression. This includes conducting psychometric assessments like CTPI-R, Emotional Quotient, Sales Profiling, Customer Service, commonly used Microsoft Applications etc.
What Sets Us Apart
We've got all the basic benefits covered. These are just a few of the perks that separate us from the rest.
Come, Find Your Place with Us